March 26th, Elaine Ryan and I will be trading 10-minute sets for a couple of hours. We will have sound techs, lighting, ambiance…. ALL THE THINGS THAT MAKE LIVE MUSIC POP.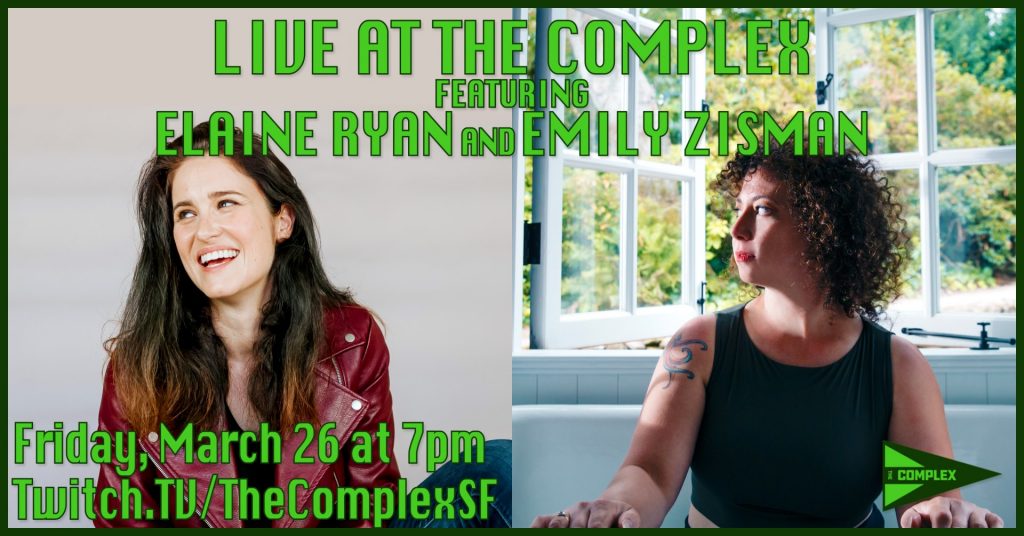 Follow The Complex SF on Facebook and find them at twitch.tv/TheComplexSF. They have good local music produced VERY well.
Tune in at 7pm on March 26th and celebrate with us. I will be so grateful for the airtime and the platform and your "company."
This will be my first gig at a venue that ISN'T live-streamed from my office or my parents' backyard in an entire year.
SEE YOU AT THE COMPLEX SF!