I can't believe I'm announcing a tour!!!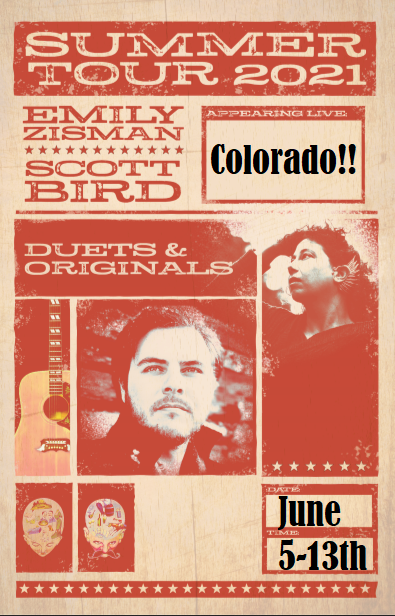 TOUR STOPS:
– Reno CA, House Concert: (Live Streaming on FB) ————–  6/6/21  
– Live Stream from UT Salt Flats: FB  7pm ——————– 6/7/21
– Bedrock, CO: (venue TBA)——————————– 6/8/21       -Gunnison, CO: Western Colorado University's Kuigley Band Shell– 6/10/21
– Moab, UT: Blu Pig BBQ 7pm-10pm————————-     6/11/21
I. Am. Stoked. Scott and I are having so much fun with jamming and singing together that we decided to take the show on the road. We are piling our tiny PA and our wee song family into the van and driving out East to Paradox Colorado.
We will do a few live streams in front of a live audience and spend some time out on the Salt Flats and the high desert.
If you'd like to grab yourself a copy of one of our posters (skillfully crafted by AJ Leighton Design), head on over to my Patreon page and consider becoming a patron! There are a number of tiers to suit a variety of budgets and this poster is a perk on each one of them.
Otherwise, follow us on Facebook and Instagram to see what shenanigans we get up to out on the road!
Hope to see you out in the world very soon!
<3 EmZis