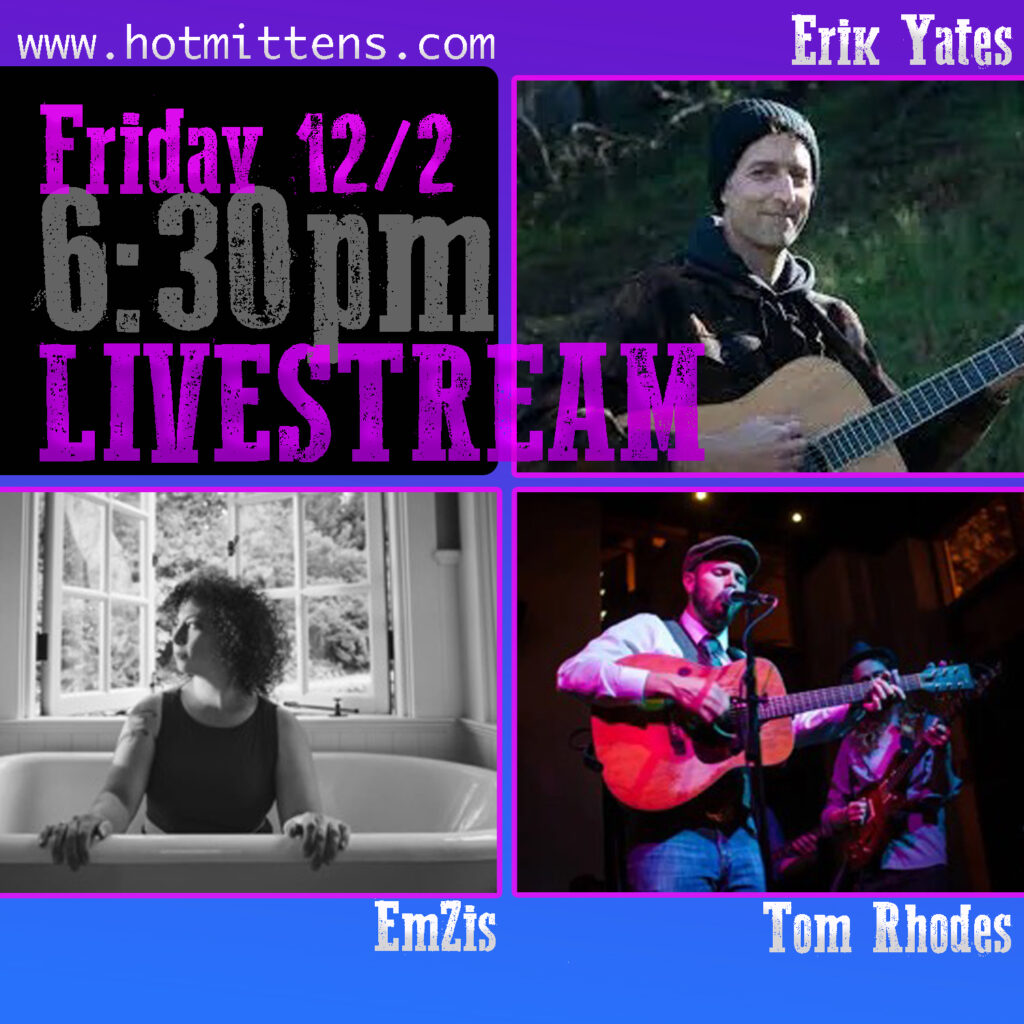 This thrill ride snuck right up on me!
I'm so stoked about this. I get a rare opportunity to perform a live online set from a pro-fesh-un-al recording studio Skyline Studios in Oakland. Not only that, but I get the distinct honor of joining songwriters Tom Rhodes and Erik Yates (of Hot Buttered Rum) for the evening.
There will be interviews and maaaaaaybe some collaborations. Who knows! Tune in to find out!
This Friday, 12.2.22, go to www.hotmittens.com at 6:30 pm for a warm and cozy musical hang with us.
Muah!
<3 EmZis