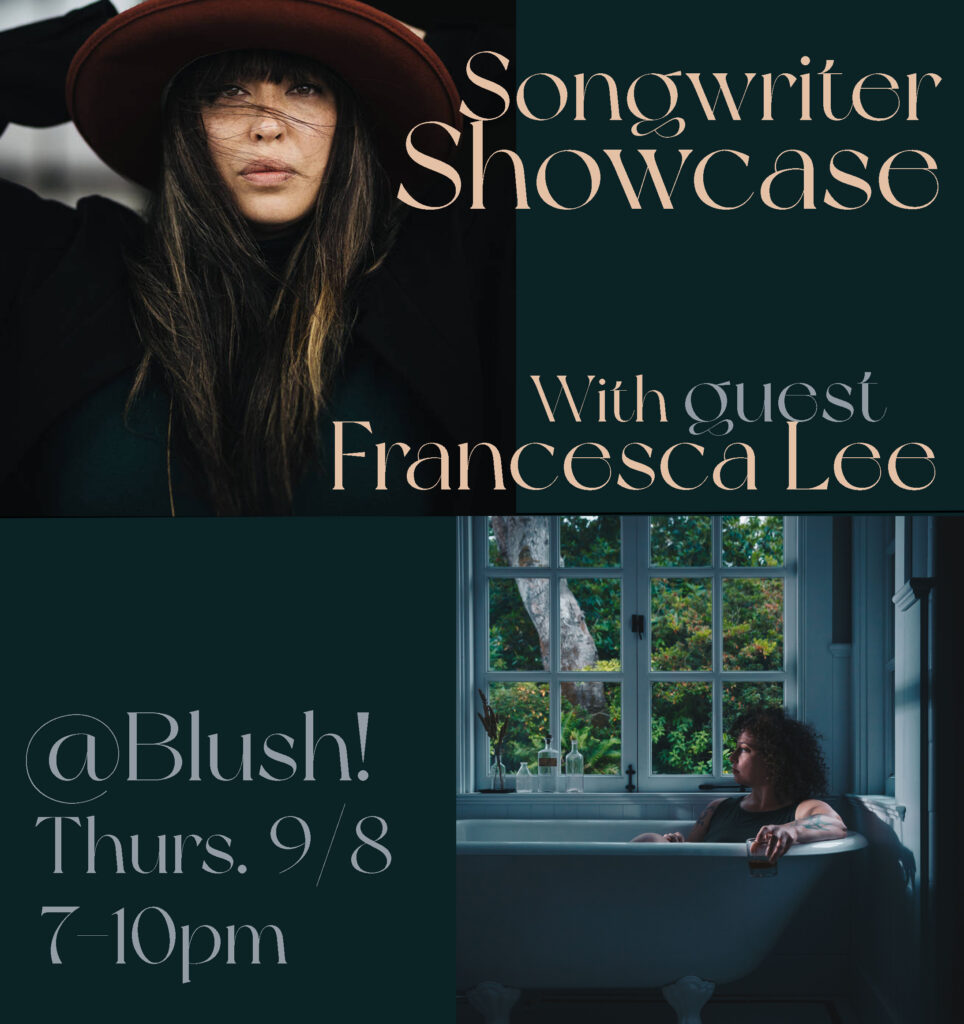 For the past 6 months or so, I've been coordinating a Songwriter Showcase at Blush Wine Bar in the Castro district of San Francisco. I've been fortunate enough to have been gifted a regular spot at this neighborhood establishment to design however I like. So I decided to carve out a space for my fellow songwriters and storytellers, and so far it's been a complete blast.
My calendar is up to date with all of the upcoming showcase dates and guests for the rest of the year, so please check it out and mosey on over when you have a Thursday evening available.
This week I am so excited to invite Francesca Lee! Francesca is a San Francisco-based singer-songwriter specializing in Introspective Dream Pop. Think Fiona Apple meets Jeff Buckley. Merging elements of Folk, Jazz Pop, Electronica, and Indie Rock. Her single 'Paper Hearts' is available on iTunes.
Additionally, Francesca is a songwriting coach, having taught workshops at the Freight and Salvage, and also teaches guitar and piano lessons.
She is also a music coordinator for Bread & Roses, a local non-profit that specializes in bringing live music to underserved communities.
I guarantee we are all in good hands with her and I, personally, cannot wait to swap songs with her. See you at BLUSH!