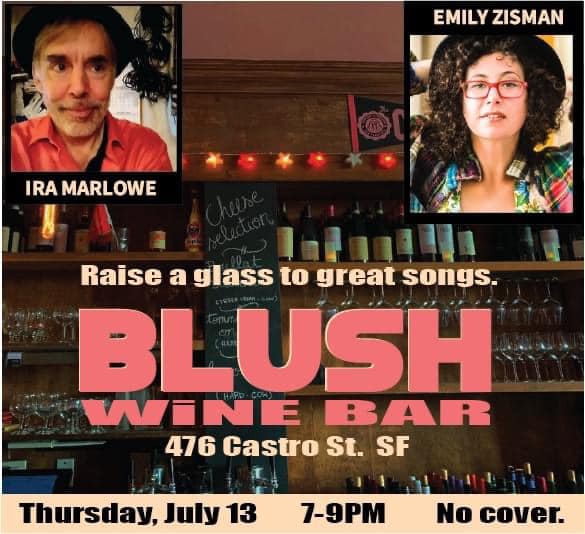 I'm such a fan of Ira Marlowe and can not wait to share the evening with him again at Blush! wine bar this week.
Ira's storytelling is reminiscent of Bob Dylan, Leonard Cohen, and even has some children's stories that speak to the inner children who aren't able to enjoy the wine.
Not only is he a fabulous songwriter but he's the owner/proprietor of The Monkey House in Berkeley. These are the people in our Bayborhood
 please plan to join us and share with your folks.