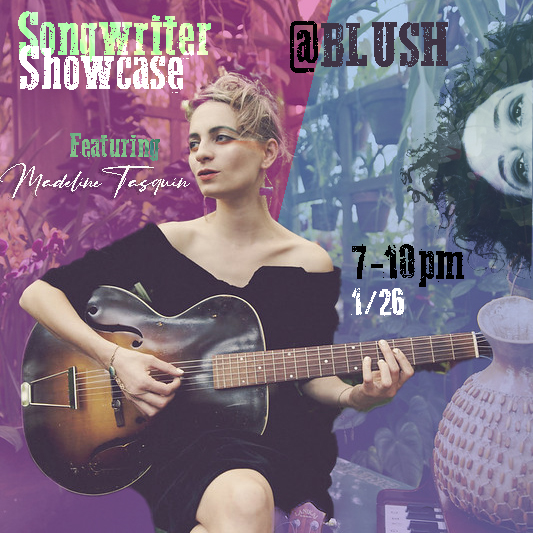 Folks! Madeline Tasquin and I have been circling each other musically and in proximity for years. So I decided to make the first move and invite her to join me for the Songwriter Showcase.
I'm so excited to be able to share a stage and share some stories with her and with you all.
"Canadian-Californian songwriter and multi-instrumentalist Madeline Tasquin is a well-rounded performer, vocalist and multi-instrumentalist who has extensive experience touring locally, regionally and internationally both as a solo artist and bandleader. she has collaborated or recorded with an impressive list of acts including Tea Leaf Green, Fantastic Negrito, Panic is Perfect, Beats Antique and Whiskerman, and internationally with Les Gars d'en Bas in France and Furia in Belgium."
I also know that Maddy has been an integral part of the local Fleetwood Mac Cover Band, Fleetwood Macrame.
So do yourselves all a favor and plan to join us on Thursday 2/26 for some sweet songs and story-sharing.