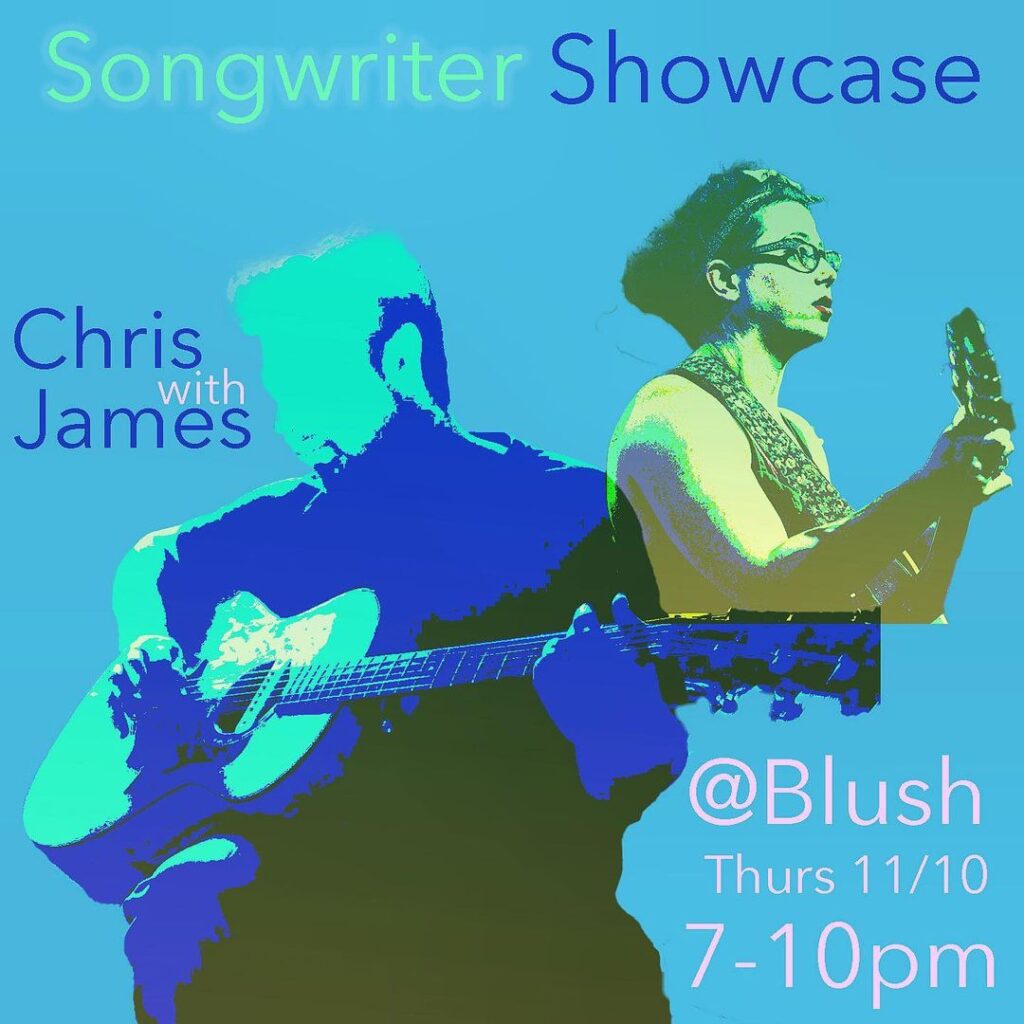 This Thursday my guest is singer-songwriter Chris James.
"Singer-songwriter Chris James has a reputation for performing several hours a night, with original songs that sound like covers, and cover songs that sound as good as the originals.  His rich vocals and honest writing style tug at the heartstrings with a soulful grit and emotion that gives even his most tender pieces a rock n' roll edge. James strives to put forth well-crafted, memorable songs with an unbridled spirit brought to light."
Make some plans to be entertained and drink some yummy wines at Blush! Wine Bar from 7-10pm this Thursday 11.10.22.
Muah!
EmZis