Hey Folks!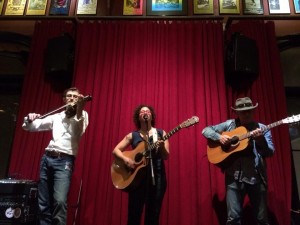 Please join me for a lovely trip up to Bolinas for a night of singing and pickin' with my two favorite stringsters, Marty Atkinson and Ryan Avery.
We hit the stage around 8pm and play until they shut us down (around 11 because locals and school night).
Check out the Facebook Event Page Here: https://www.facebook.com/events/984734721591912/
Be sure to join us as we are sure to bring it.
Thursday, March 31st
41 Wharf Rd, Bolinas, California 94924
No cover!
See you on the beach!