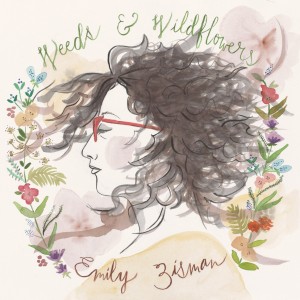 It's HERE!  I am so excited to finally announce the official release of my newest folk-Americana album Weeds & Wildflowers.
This album has been three years in the making and my musical partner in crime and I have been working our butts off to make it sound amazing.  We had a bast making this music and sincerely hope that you enjoy it.
The album is available for purchase at most online music stores, including the ones below:
We would love it if you could help us get the word out!  A couple things that you can do to help are
Give us a review or rate us on Amazon.com and CD Baby!
Thank you all for your encouragement and support.  We hope you enjoy the new tunes and keep your eyes open for information about the official CD release party we will be throwing to celebrate.  We hope you will be there!
EmZis