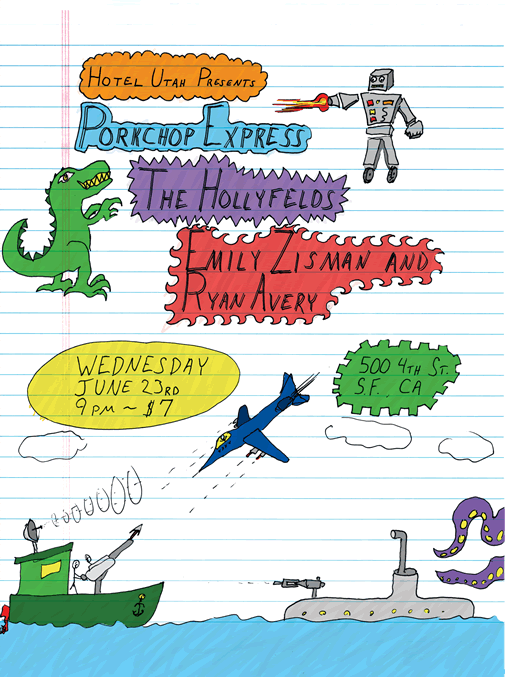 I'll be teaming up with Ryan Avery to play some of the new electronica songs we've released over the past year:
Superman
Germany
This will be the first time we play these songs live, so be sure to check it out!
We're stoked to join Porkchop Express and The Hollyfelds at the Hotel Utah, a San Francisco music staple.
For only $7 you get all of this great music:
8:30pm – Emily Zisman & Ryan Avery
9:30pm – Porkchop Express
10:30pm – The Hollyfelds
Location:
Hotel Utah Saloon
500 4th Street
San Francisco, CA 94107
(415) 546-6300
See you there!