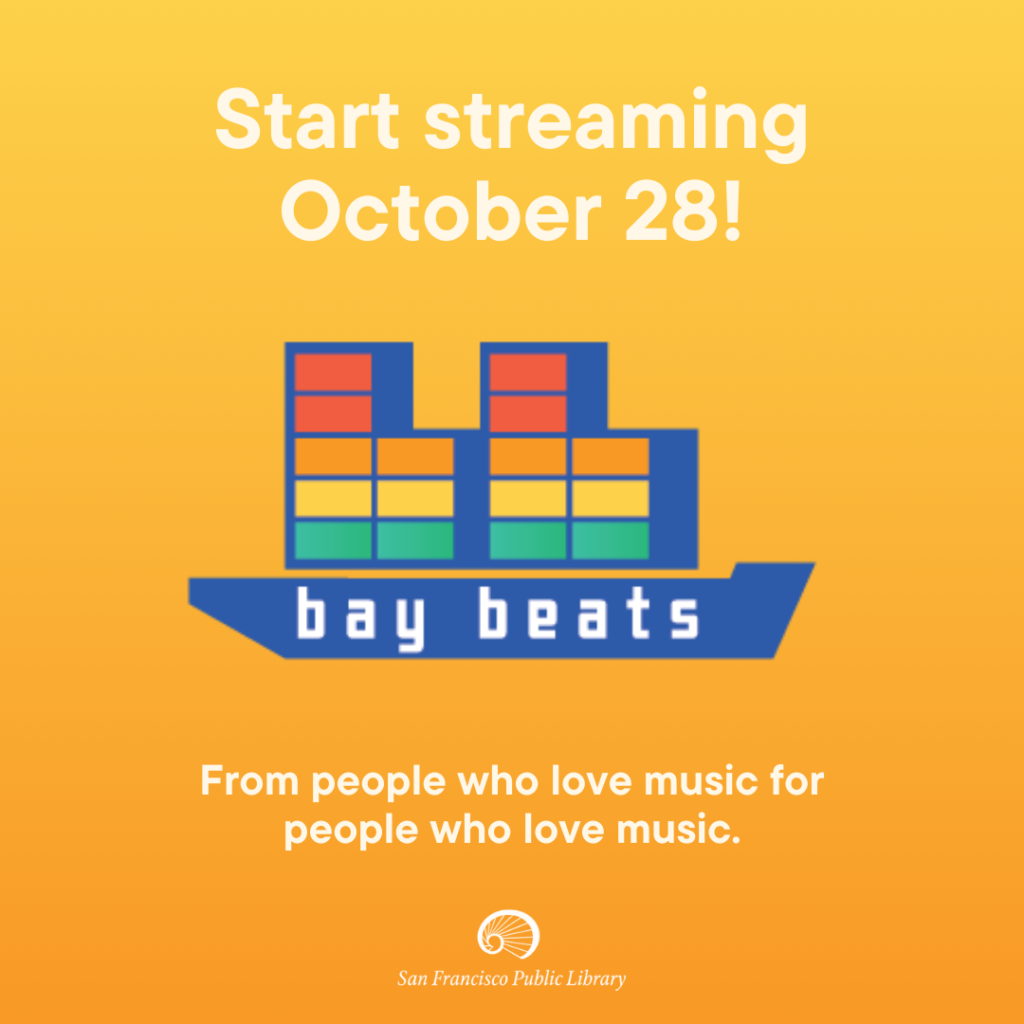 Exciting News!! New Mythologies has been accepted for streaming at the San Francisco Public Library's new program: BayBeats!
San Francisco Public Library has the beat of the Bay…Bay Beats! The Library's new free music streaming platform, featuring more than 100 Bay Area musicians and bands, goes live on October 28. After receiving a hugely enthusiastic response to the submission round, SFPL jurors selected over 100 bands to showcase. Discover your favorite new music in rock, folk, rap, pop, jazz and other genres. To celebrate the launch, SFPL is hosting a party on Oct. 28 featuring performances by 6 of the musicians featured on Bay Beats! All are invited to join in on the celebrations. Visit baybeats.sfpl.org to learn more!
Also!
Get ready to groove at the #BayBeats Launch Party! Join @SFPublicLibrary at Fulton Plaza outside the Main Library on 10/28 from 11 a.m. to 5 p.m. to celebrate! Enjoy live performances by 6 of the incredible musicians featured on our new free streaming platform! baybeats.sfpl.org
Thanks for all of your support!
<3 EmZis