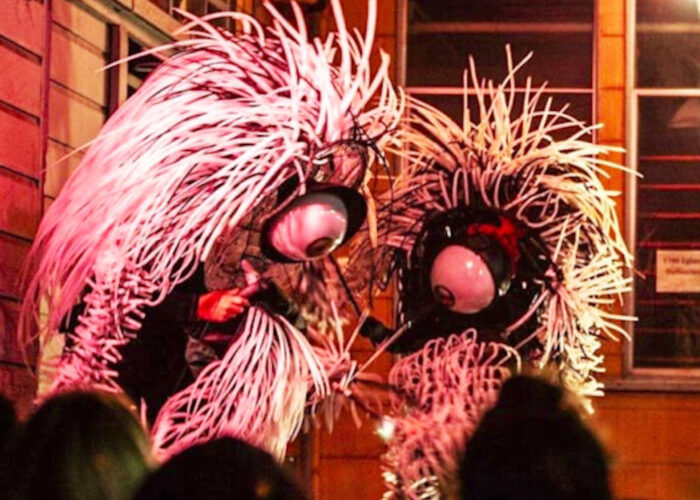 I am SO excited to be joining the artist collective Raining Chainsaws as their musical director for Rare Birds appearing at Hardly Strictly Bluegrass this year.
Raining Chainsaws has been making community and collaborative performance/experiential art in San Francisco for over a decade.
Hardly Strictly Bluegrass is a San Francisco institution and, thanks to the Hellman family, the tradition carries on with free shows by the likes of Emmylou Harris, Kurt Vile, Valerie June, Rufus Wainwright, The Lone Bellow, Irma Thomas… you get the gist. It's a pretty big deal.
This year, Raining Chainsaws has been invited to be a part of a new stage at Hardly Strictly and they are FLYING with the idea. I highly encourage you to plan a morning with us in Golden Gate Park on Sunday, October 1st.
I recommend grabbing a comfy spot on the lawn around 11:30am for the 11:40am performance.
If you feel the nudge to donne some feathers or a beak, you would be among friends.
Check out the Raining Chainsaws website to see what you might be in for!