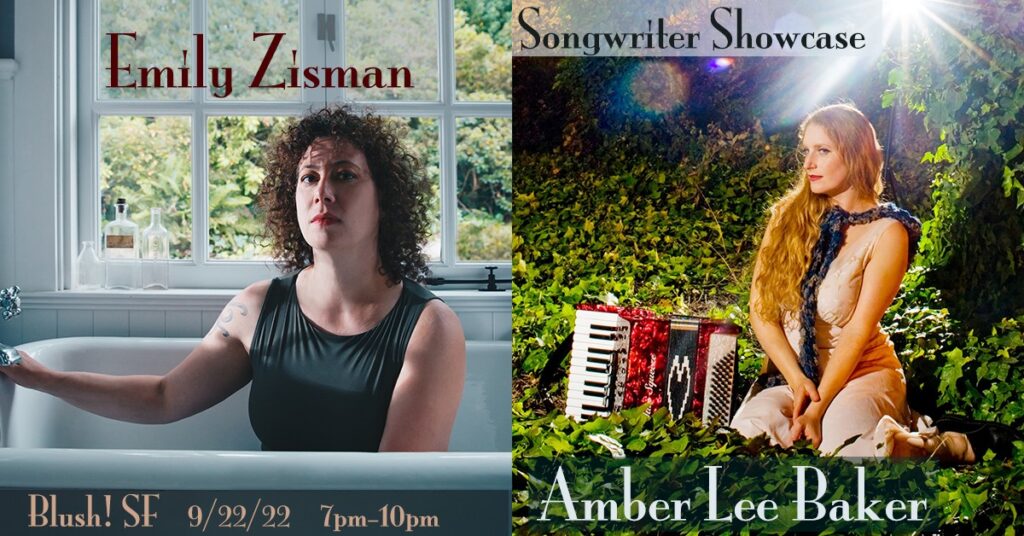 THIS THURSDAY, Sept 22, I'm joined by the fabulous Amber Lee Baker!
If you've ever attended the Cotati Accordion Festival or have been a fan of accordion music in the Bay Area in general, then you will certainly recognize this bawdy beauty!
"With two albums and multiple tours under her belt, she's found a fun niche scene as part of the Accordion Babe Pin-Up Calendar revolution, entertaining audiences all over the Bay Area of San Francisco.
Her style has been described as Folk Cabaret and Bawdy Singer-songwriter. A little bit show-tune, a little bit blues, and a little bit folky rock-n-roll – and a whole lot of soulful fun!"
Come on out to Blush! Wine Bar for an evening of song-sharing and storytelling.
Bring your ma, tell your friends, and heckle us over multiple multipulcianos or merlots.
See you Thursday!