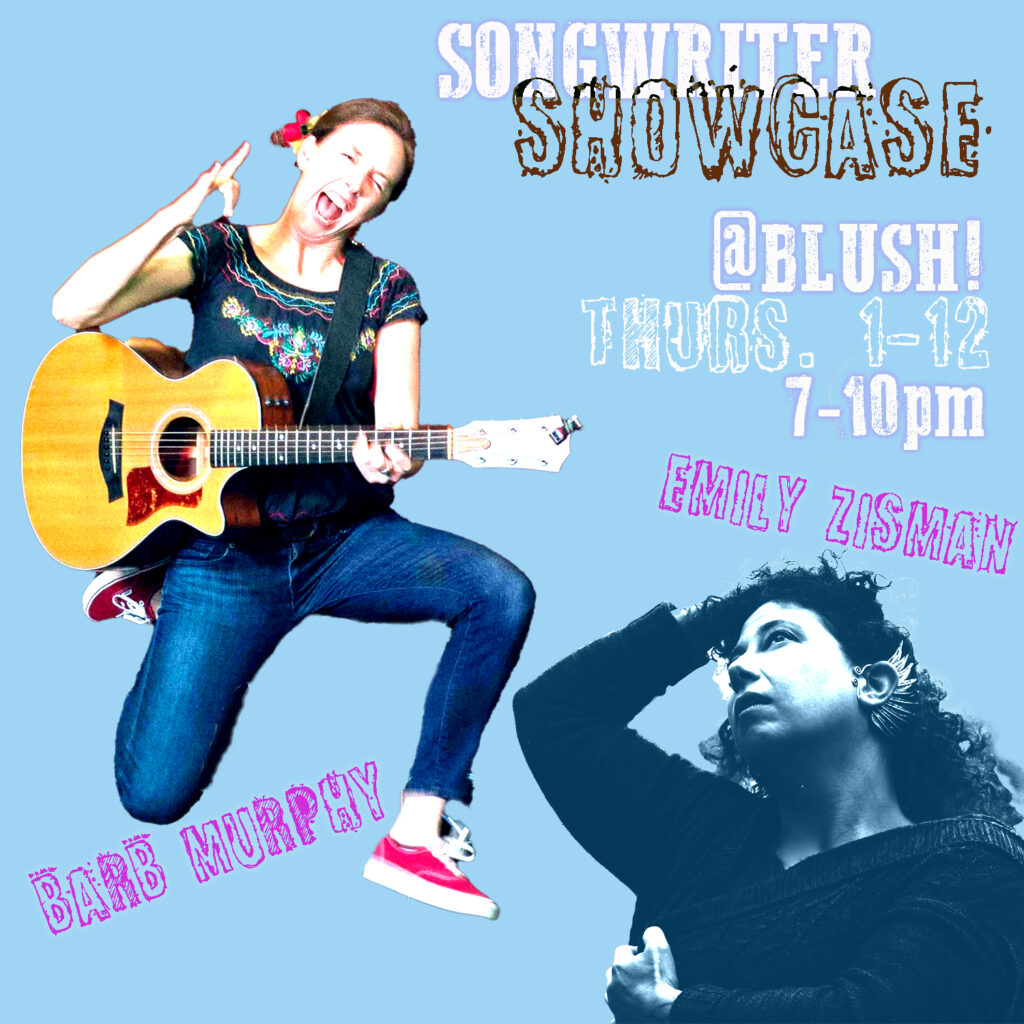 I'm so excited to continue the Songwriter Showcase at Blush! Wine Bar in the Castro in 2023.
My first guest is Barb Murphy! I've featured Barb before and am so happy to have her back. Her songs are delightfully singable and she always leaves me feeling like I have been following through with my gratitude journal for a solid few months straight.
Life is sweet with a little Teacher Barb! Come practice self-care and gratitude with us!
Thursday, 1-12 from 7-10pm